Walton Street, CT Realty plan large-scale industrial development
The partners are set to break ground on the eight-building project at a time when the industrial sector is producing some of the highest returns
Walton Street Capital and CT Realty have acquired a 382-acre property in Columbus, with plans to build 5.7 million square feet of large-scale warehouse and distribution space. The Ohio capital is now the ninth city in the US CT Realty operates in.
The partners are set to break ground on the eight-building project at a time when the industrial sector is producing some of the highest returns in the US due to the growth of e-commerce. Indeed, the US industrial sector produced annualized returns of 8.9% from 2007 to 2018 and saw returns of 14.3% in 2018, according to data from Nuveen.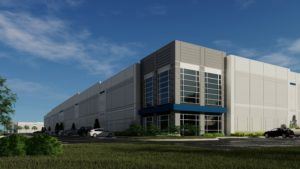 "In a macro sense, land is tighter all across the US than it has ever been," said Rob Huthnance, an executive vice president at CT Realty. "There is a very large industrial appetite for this distribution warehouse product, driven by the increased tenant demand to lease them."
Acquiring this parcel of land has been a long time coming for CT Realty. The firm had been looking for land in Columbus for several years before Brian Marsh and Dan Wendorf of JLL approached them with this before it officially hit the market, Huthnance said. That was three years ago and it has taken that time to execute the entitlement for the project as well as hash out the details, which included a 15-year tax abatement in exchange for the infrastructure improvements that will be aided by CT Realty.
"It's a 100% tax abatement on improvements in that time," Huthnance said. "That will drive tenants to our park."
Columbus presents a unique value proposition for Walton Street, a prominent real estate private equity fund, and development specialist CT Realty, to develop a distribution facility of this size. Huthnance declined to comment on the specifics of the relationship.
"As companies look to reconfigure their supply chains, Columbus is a great location to enhance overall distribution," Huthnance said. "You can reach over 50% of the population of the US and one-third of Canadian residents in a single-day truck drive."
The Rickenbacker Industrial Park project has easy access to an international airport and three major ground transportation routes. "Buildings that are strategically located near modern logistics infrastructure and major population centers are integral to meeting the demands of today's logistics users," Huthnance said.
The underlying demand for industrial space is robust and growing, according to a new report from Real Capital Analytics. Deal volume and pricing are at their highest points and price growth exceeded other property types. Industrial pricing rose by 12.1% last year, according to the RCA CPPI index.
The first phase of development will see around 1.1 million square feet of buildings launched during the first quarter, with completion expected next year. Huthnance noted that tech-enabled buildings are increasingly important for the industrial sector, where companies like Amazon and Wayfair need to speed up the process of transporting goods.
As a result, many investors have focused on last-mile properties to capitalize on same-day delivery trends driven by e-commerce. Huthnance and his firm understand that the need for the larger facilities is only benefiting from these tailwinds as well. "Each of those last-mile facilities must be served," he said. "We're still seeing increased demand for [big box warehouses]. It's the backbone of the logistics network."
Media contact: